The United States has announced it will revoke or deny visas to members of the International Criminal Court involved in investigating the actions of US troops in Afghanistan or other countries.

The US secretary of state, Mike Pompeo, said Washington was prepared to take further steps, including economic sanctions, if the war crimes court goes ahead with any investigations of US or allied personnel.

"The ICC is attacking America's rule of law," Pompeo told reporters.
Angehörige der US-Streitkräfte auf afghanischem Boden mindestens 61 Gefangene mit Folter, Misshandlungen oder durch Verletzung ihrer Menschen­würde gequält haben könnten. Die Mehrheit der Vorfälle habe sich wahrscheinlich zwischen 2003 und 2004 ereignet. Womöglich seien außerdem mindestens 27 Häftlinge von CIA-Agenten misshandelt worden, nicht nur in Afghanistan, sondern auch in Geheim­gefängnissen in Polen, Rumänien und Litauen. Auch diese Fälle sollen sich größtenteils in dem besagten Zeitraum abgespielt haben. Einige der Vorwürfe beziehen sich demnach aber auch auf die jüngere Vergangenheit bis hin zum Jahr 2014.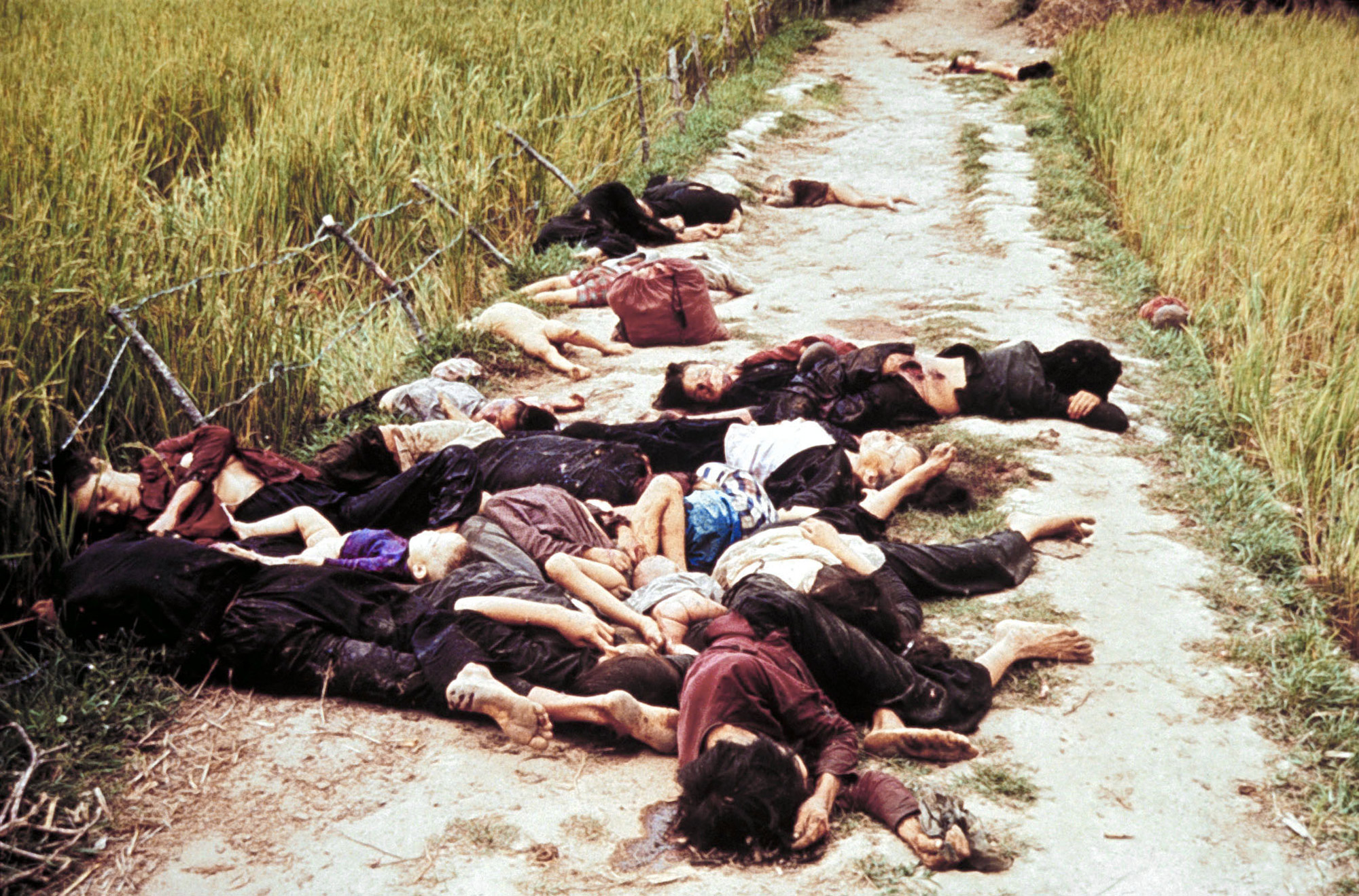 The Mỹ Lai Massacre was March 16, 1968 — fifty-one years ago today.