So after a fifteen month wait, the US Embassy again has an Ambassador in residence.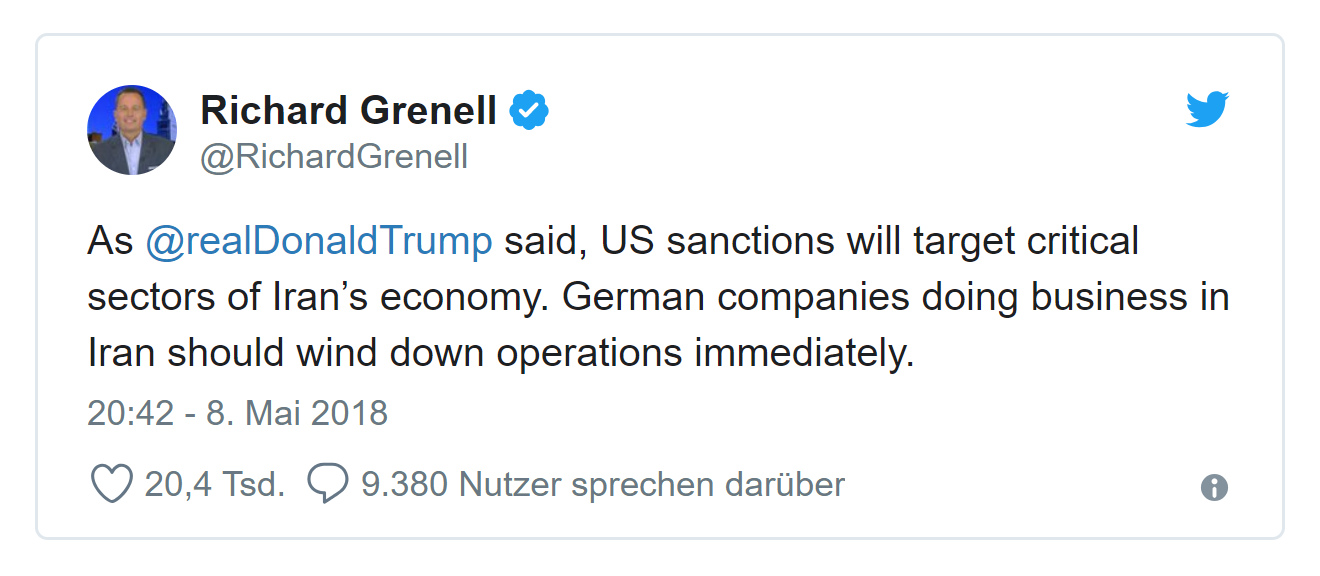 Grenells Verhalten – er diente von 2001 bis 2008 als Pressesprecher von vier US-Botschaftern bei der Uno in New York, war anschließend publizistisch tätig – löste in Berlin Kopfschütteln und scharfe Kritik aus.

…

"Aber sagen Sie dem Gastland nie, was es zu tun hat, wenn Sie keinen Ärger wollen. Deutsche hören gern zu, aber Anweisungen werden sie übelnehmen."
I imagine there is at this moment somewhere an American journalist writing a piece discussing when Mueller's investigation may uncover the roots of Grenell's tweet in an FSB troll farm.