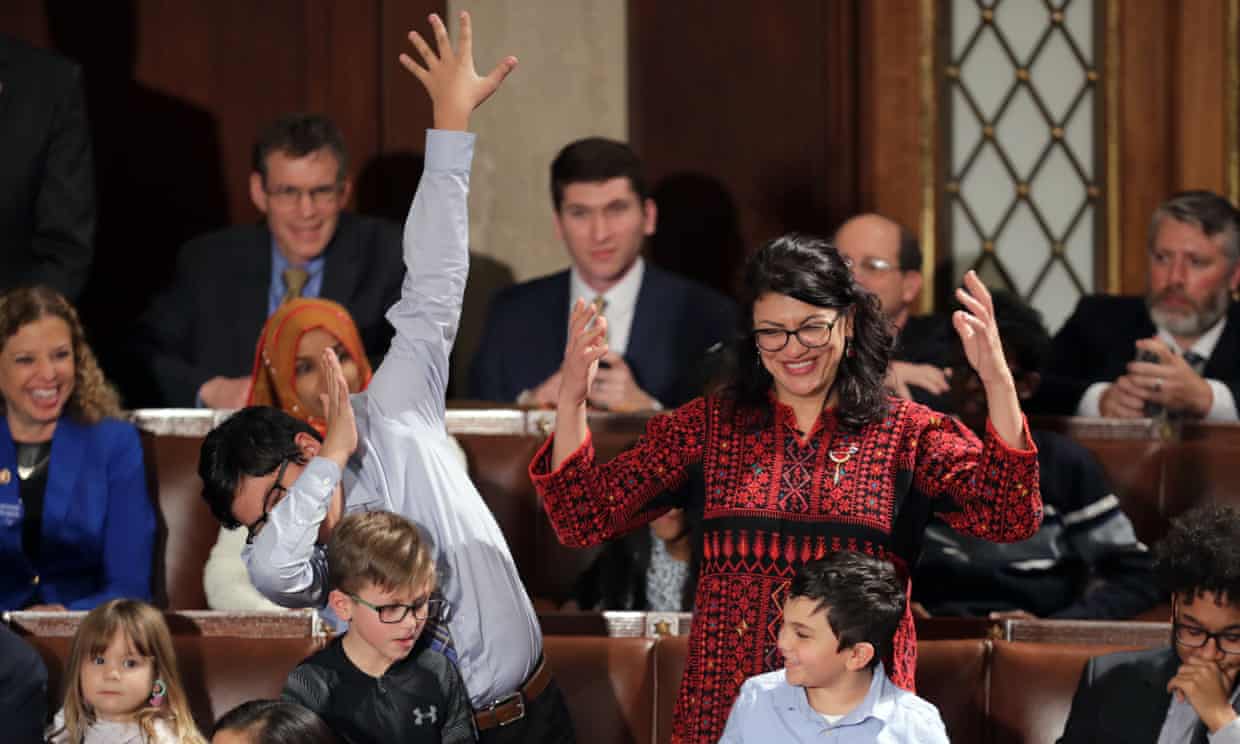 On her first full day as one of the first two Muslim women in Congress, Rashida Tlaib experienced a media storm over her vow to impeach "the motherfucker" Donald Trump. The promise, made at an event the night before, drew plenty of political pushback from her Democratic colleagues in the House.

"It's been pretty intense," the Michigan Democrat said.
Rashida Tlaib, with a Speaker who talks about "trying to be the mom" and "tinkle", you and the 13th District rock!