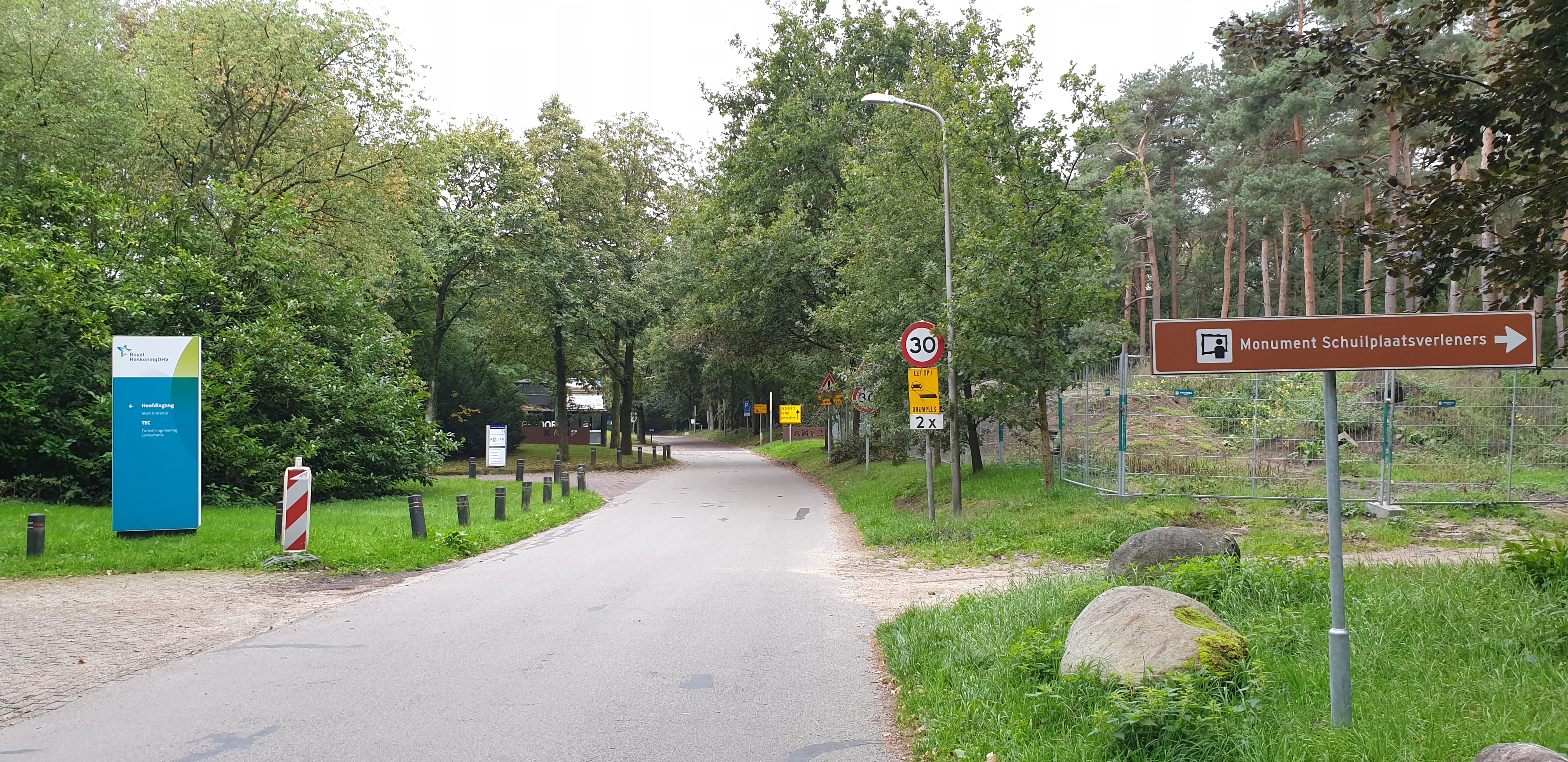 The entrance to the camp is now in an office park. The first two driveways to the left are to office buildings. The camp is straight ahead, through the trees. The sign on the right points to the Shelter Providers Monument.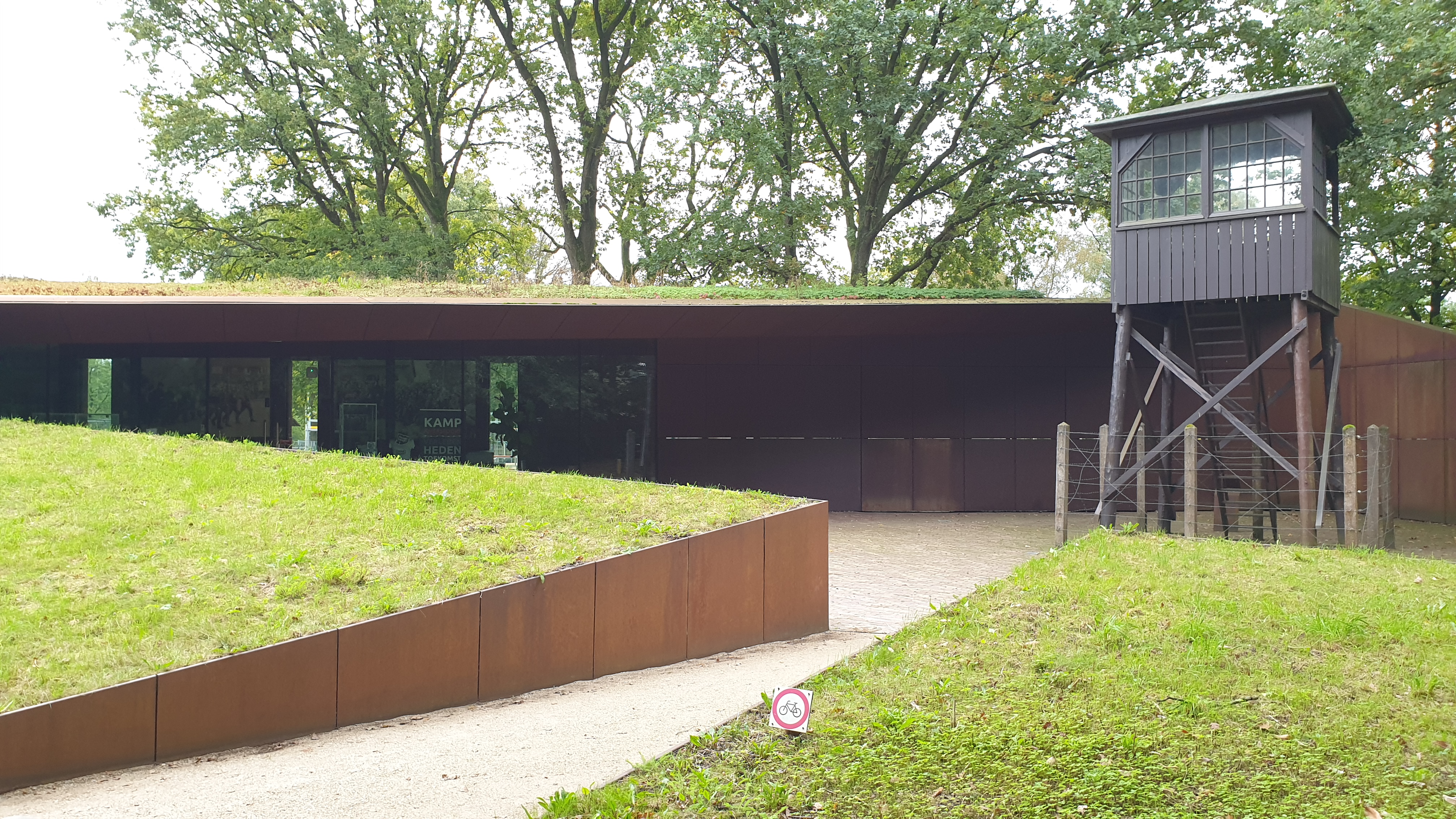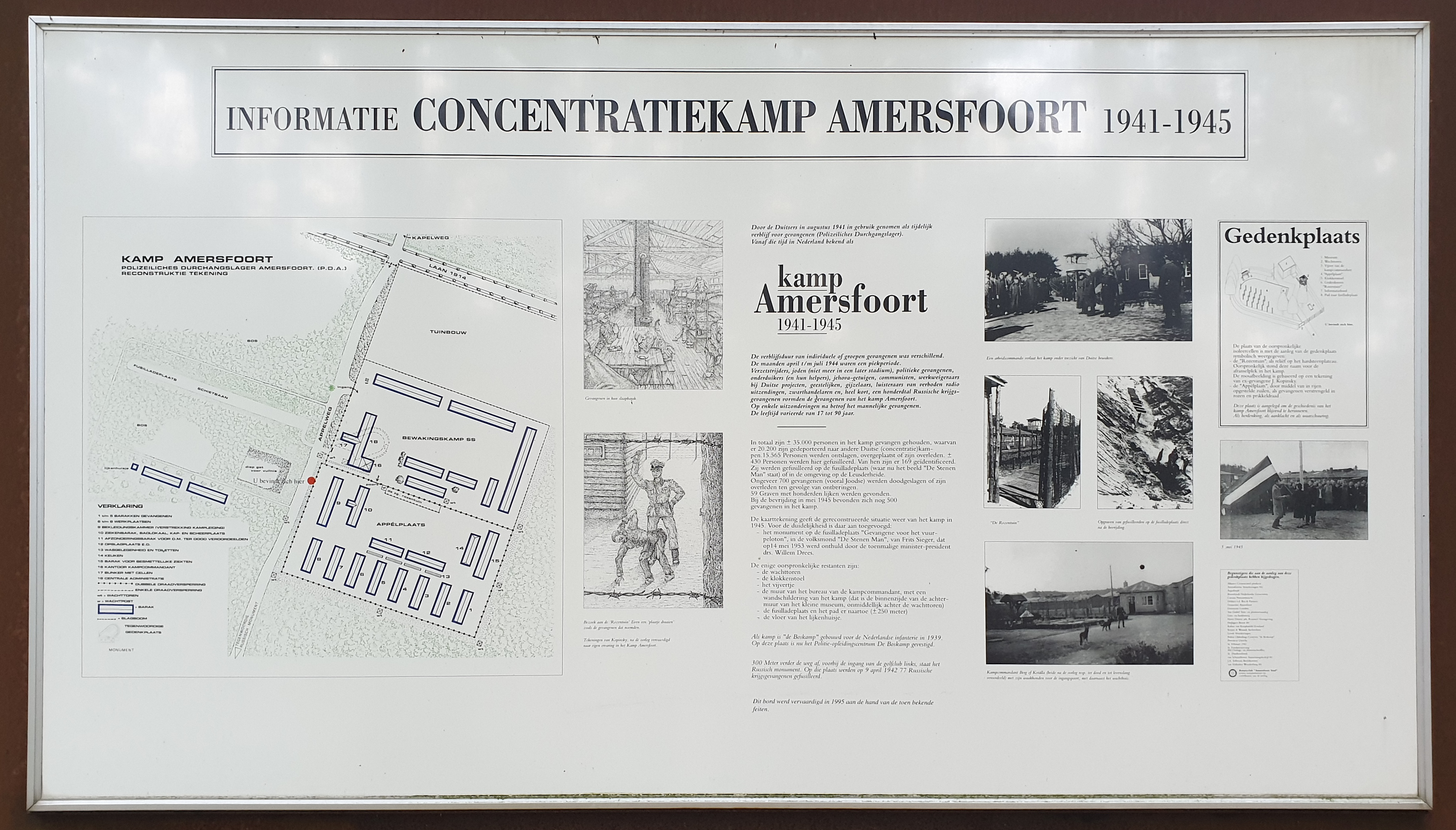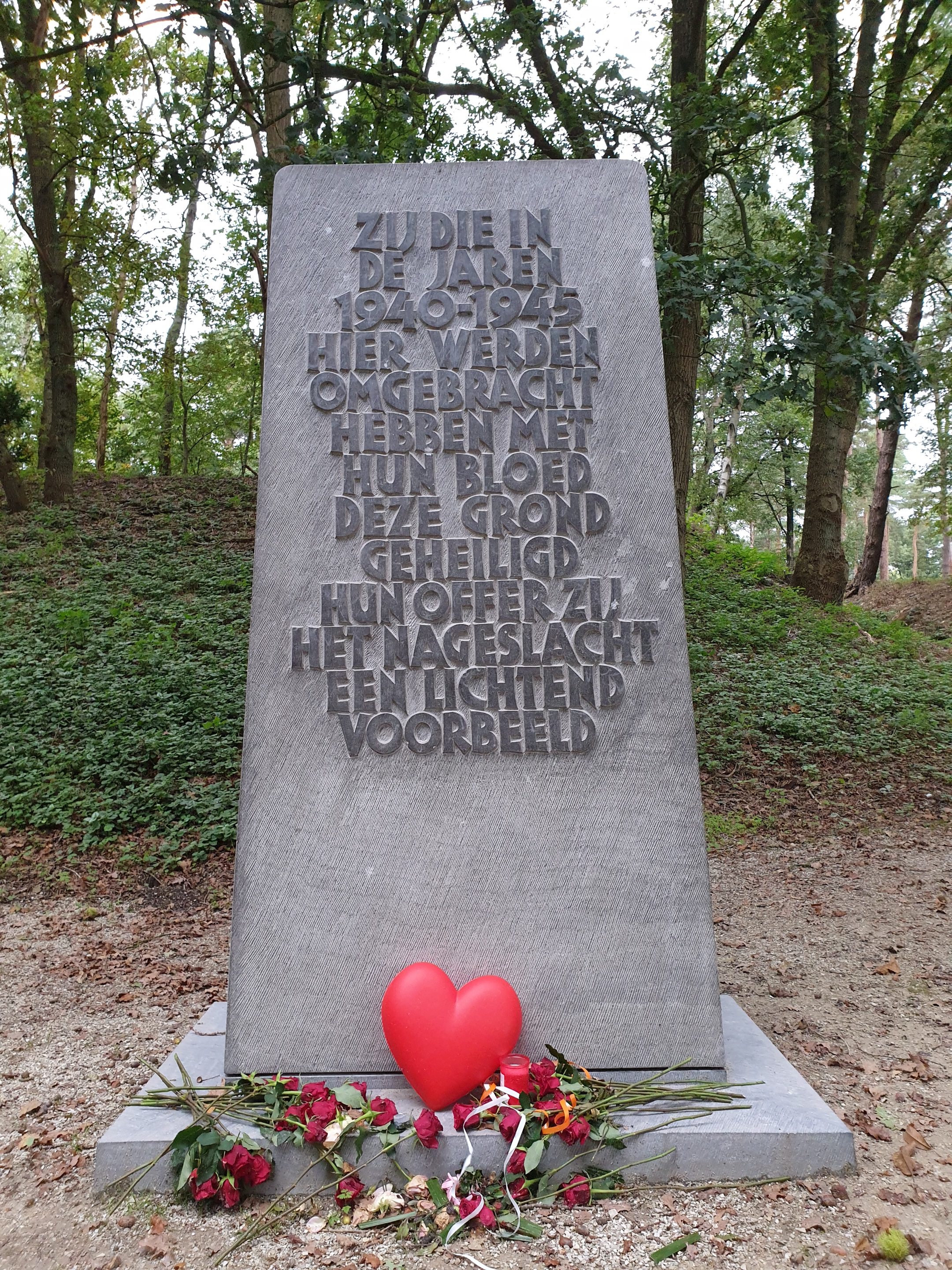 This stuff just leaves me cold.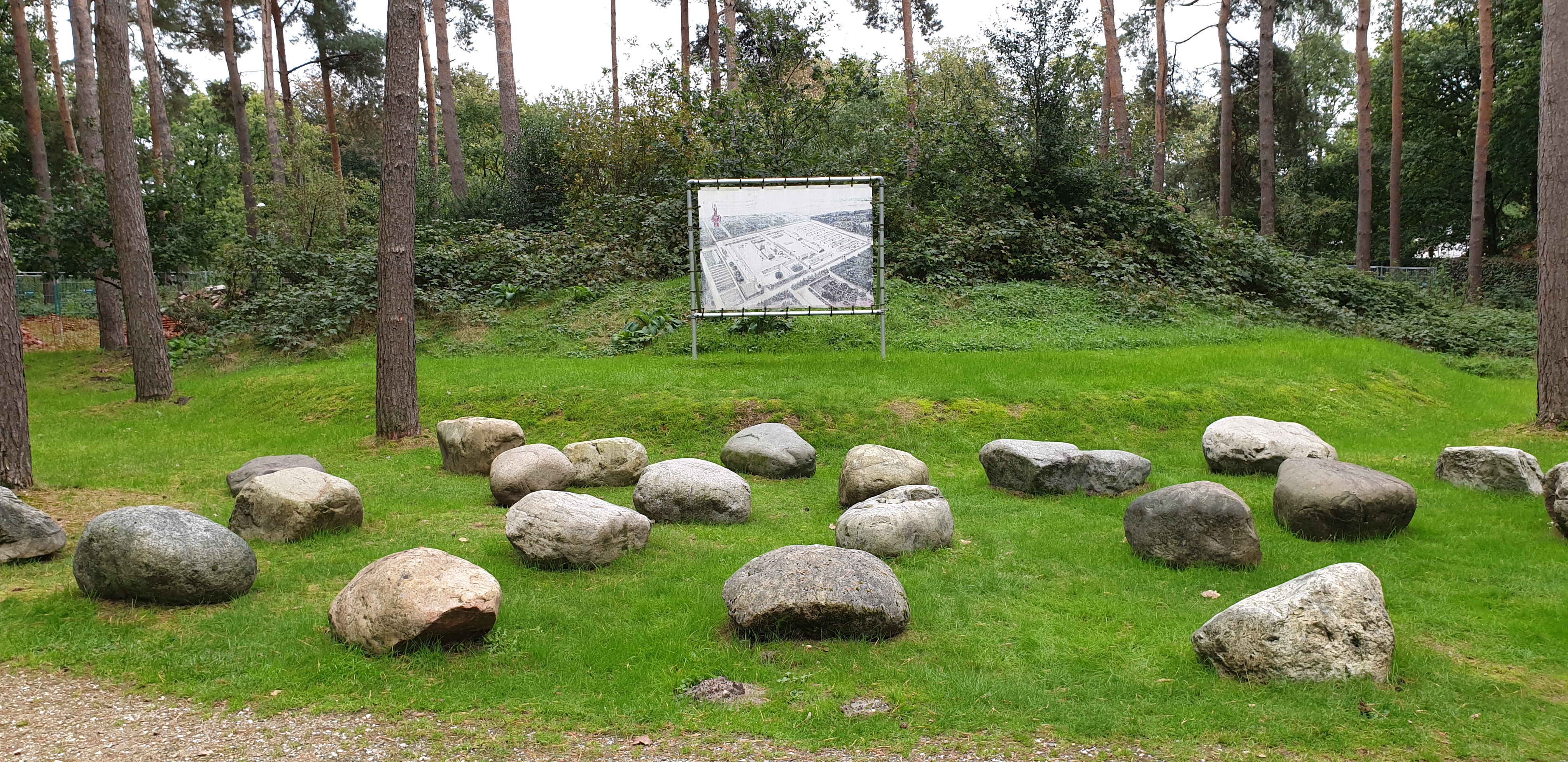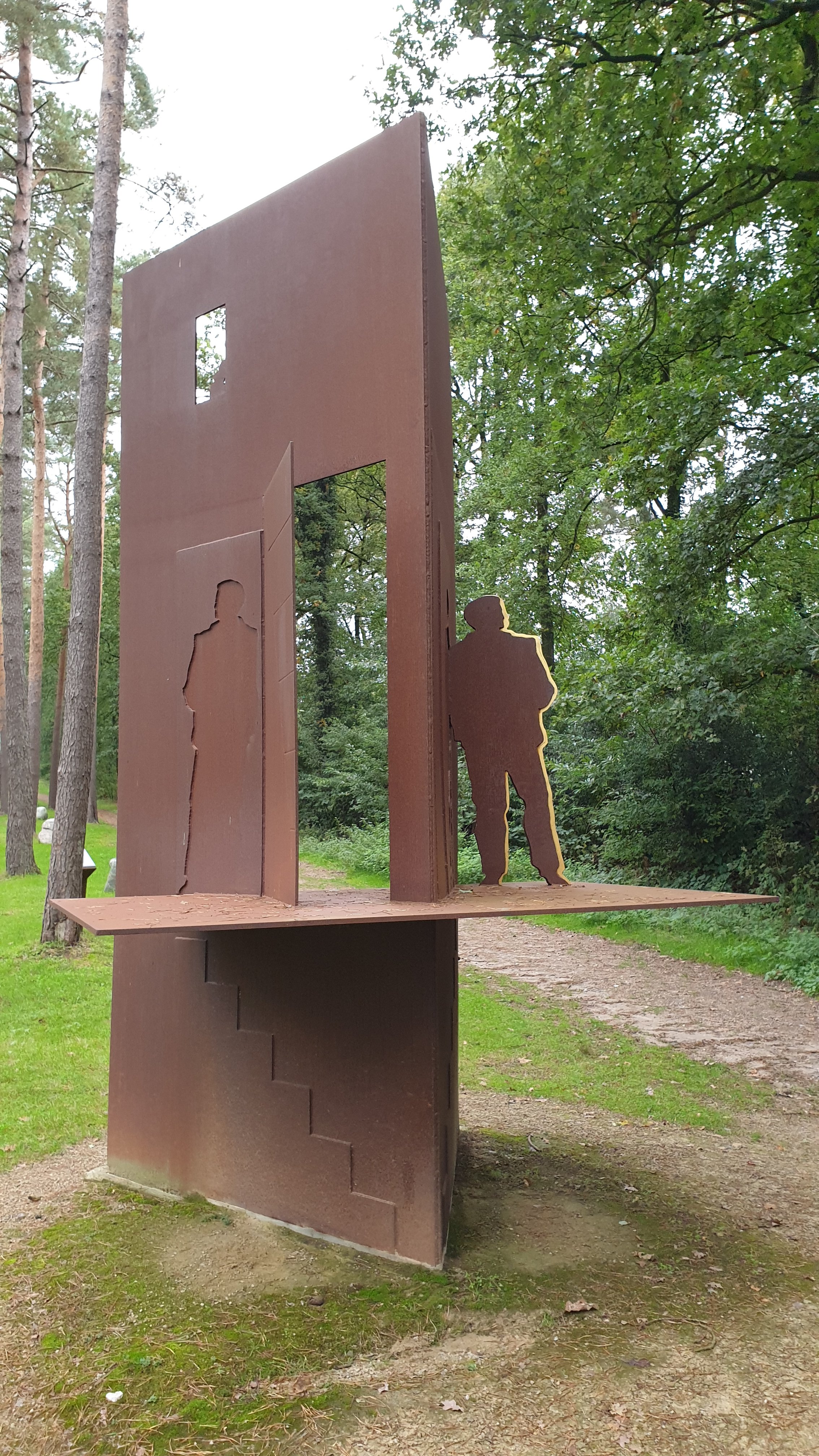 Memorial to the Dutch who sheltered Jews, resistance fighters, and downed airmen. This memorial is wonderful! Outside men are alert, watching, listening for the occupiers and agents of the state.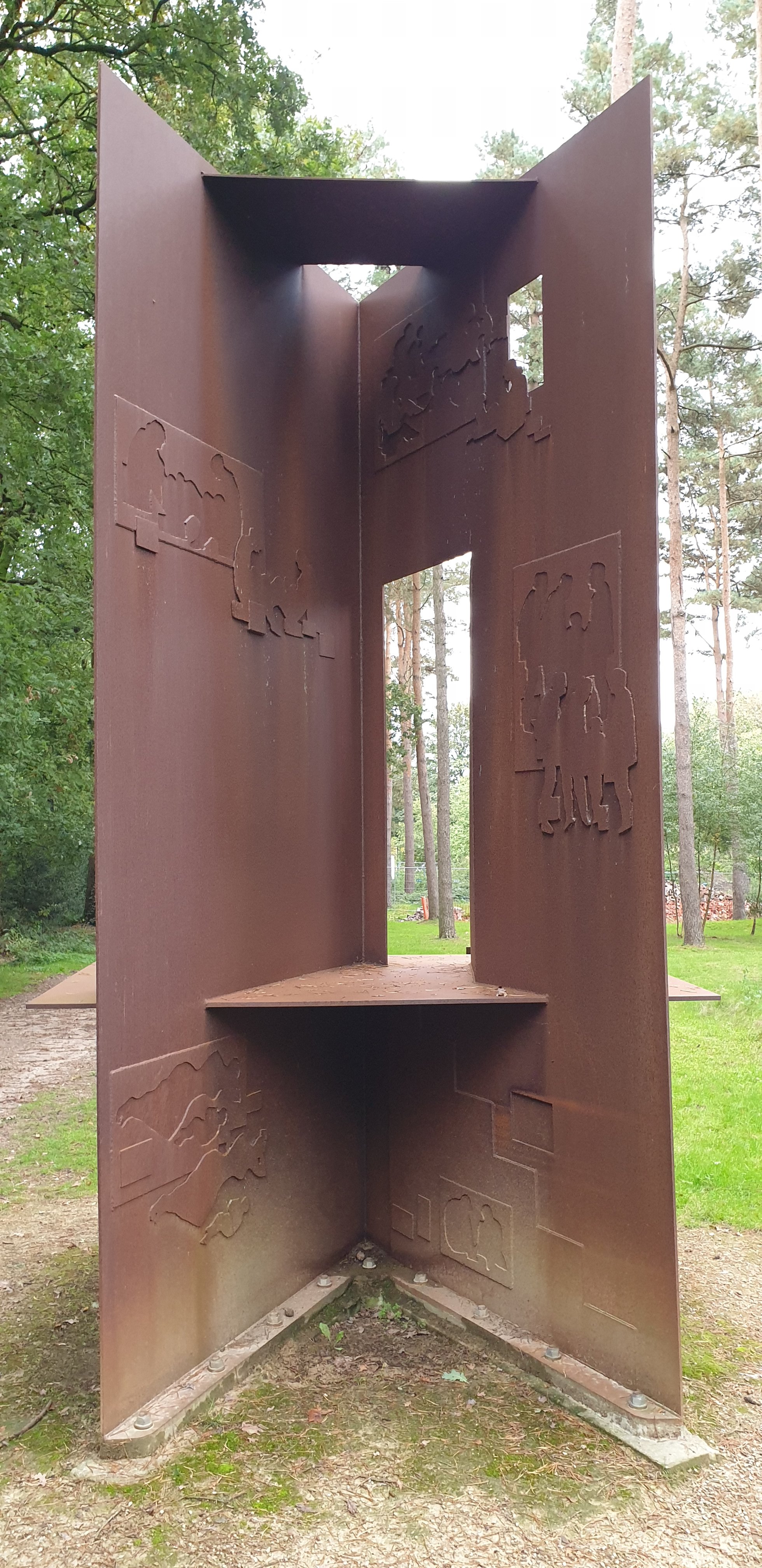 Inside people are hiding.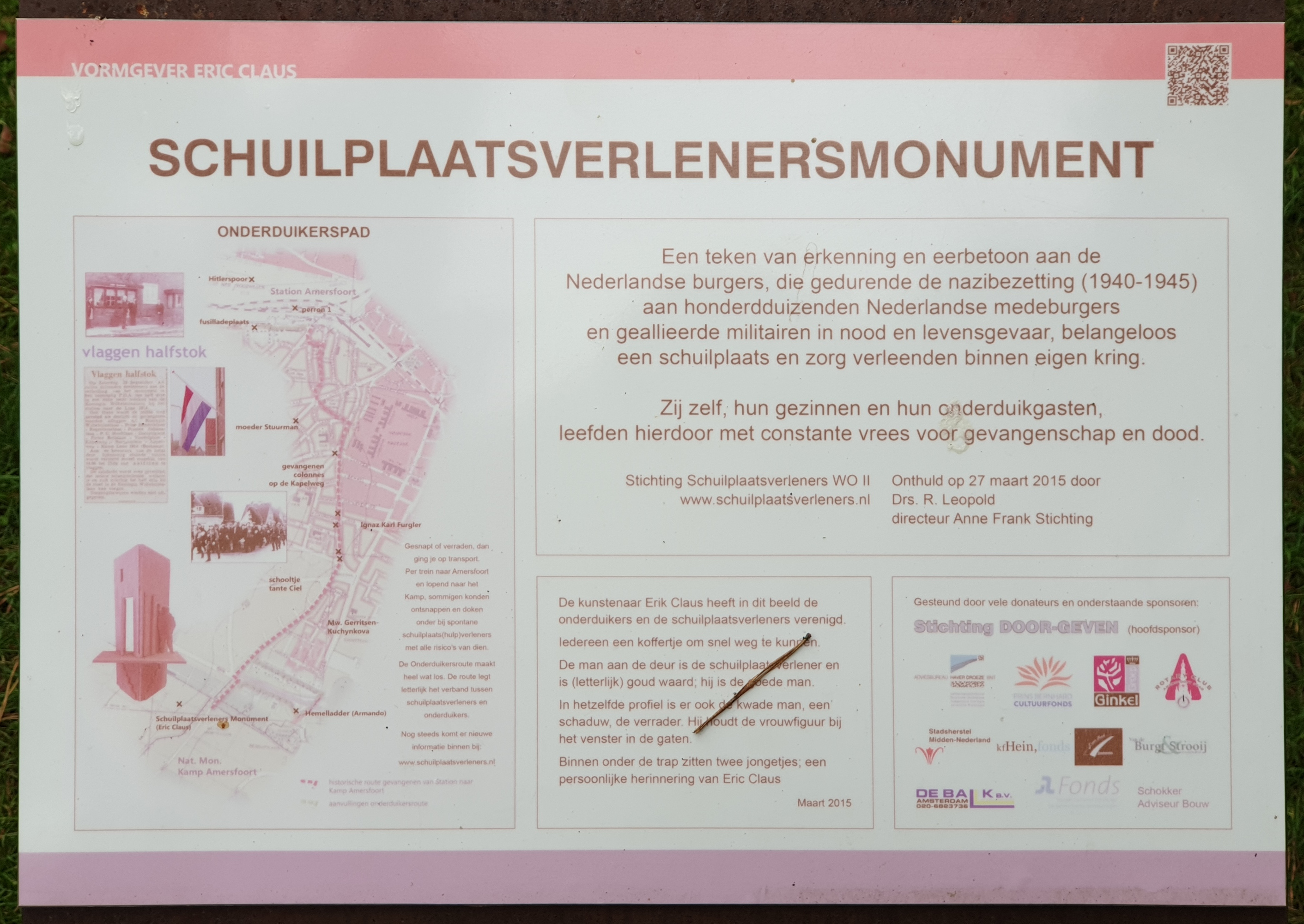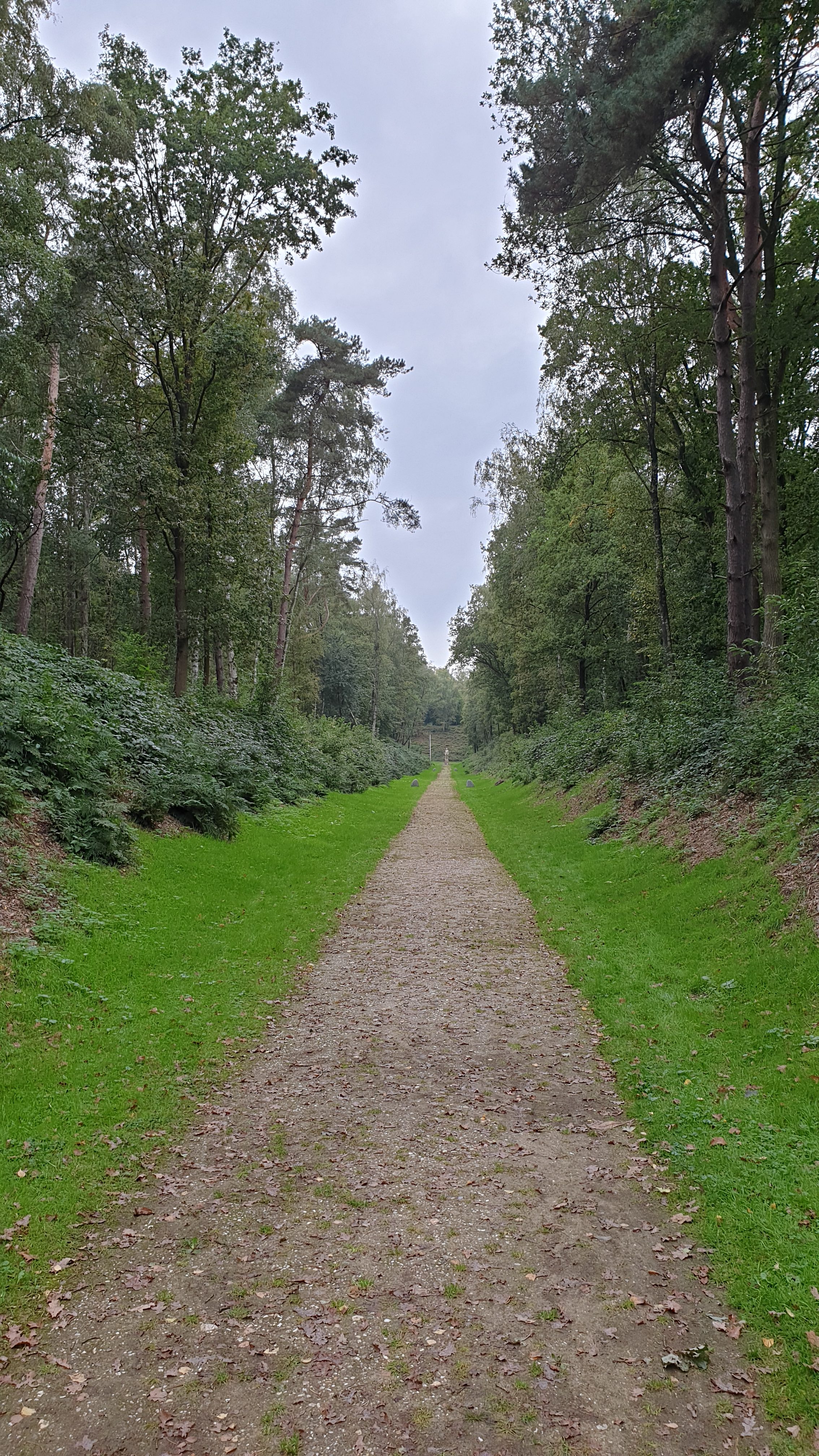 The rifle range, also used for executions.